Selling online? Create the exact experience needed to turn your visitors into customers.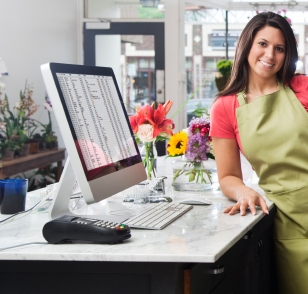 Tilted Pixel eCommerce solutions are built with one goal in mind: to help you sell! Whether you are selling one product or thousands, physical or digital, already own an exotic car or simply glimpse daily at a motivational photo of one, we understand, and can help you get further.
Your Tilted Pixel Solution Has:

Sales Expertise Built into the Process. We work with each client to design a store and shopping experience built to convert their visitors into customers. Every step of the shopping process matters.
Professional Look and Feel. Each Tilted Pixel online store has a 100% custom graphic design to fit your brand image perfectly, whether selling to executives or skateboarders.
Compatible with Canada. We have put in the time and effort to integrate with the major Canadian payment providers. Choose the one that you prefer and know that your store is compatible.
Real-Time Sales Reporting. Track your sales by the data that matters and compare against previous time periods to see exactly how your store is doing at any moment. Optionally integrate with Google Analytics for even more detailed analysis.
Ridiculously Cool Discount and Coupons System. Run the kinds of promotions that big retailers do with a super flexible discount and coupon system. Supports both retailer and manufacturer discounts.
Customizable SKUs. Large or medium? DVD or digital download? Pink with a custom name engraved? We can handle whatever options you wish to provide your shoppers and help make buying your products as easy as possible.
Full Sales Tax Support. Programmed to handle Canadian sales taxes with intelligent defaults, and automatic updates to rates as rates change. Have special taxation rules? No problem, we can handle it!
Ridiculously Easy-to-Use Editing Tools. Like all Tilted Pixel sites, our online stores are ridiculously easy to edit. Add new products, update pricing, even add videos to the descriptions. It's fast, easy, and almost as fun as getting sales.
Downloadable Sales Data to Spreadsheet. Whether exporting data for bookkeeping or making a pie chart for your PowerPoint, your sales data is easy to download.
Built to be Secure. All Tilted Pixel eCommerce solutions are implemented according to strict security standards, the customer's payment data is NEVER stored on your website, and we always require SSL. Plus our e-commerce platform is automatically updated for you - no need to worry about applying updates, ever!